And while we're still on the oldies, we've also been working our way through an Agatha Christie box set, which has been rather marvellous. Although I've never quite seen the glamour factor of the tween-War years (wet wool, no deodorant, the rise of fascism, hanging) the movies are all great little period pieces, all cocktails and devils-on-horseback and changing for dinner and the kinds of slappable, plummy public school accents that give me nightmares of childhood.
Evil Under the Sun, I think, is one of the better ones. Filmed in 1982, it's got all the best Agatha elements; the secluded setting, the all-star cast of conniving, bitter upper class twits, the Object of Disaffection (in this case an oddly masculine Diana Rigg) and the various reasons each of the toffs hate her overheard by the oily Belgian Hercule Poirot (Peter Ustinov, surely the gold standard in Poirotism?) Some snappy dialogue, some seething resentments, the beach: lovely.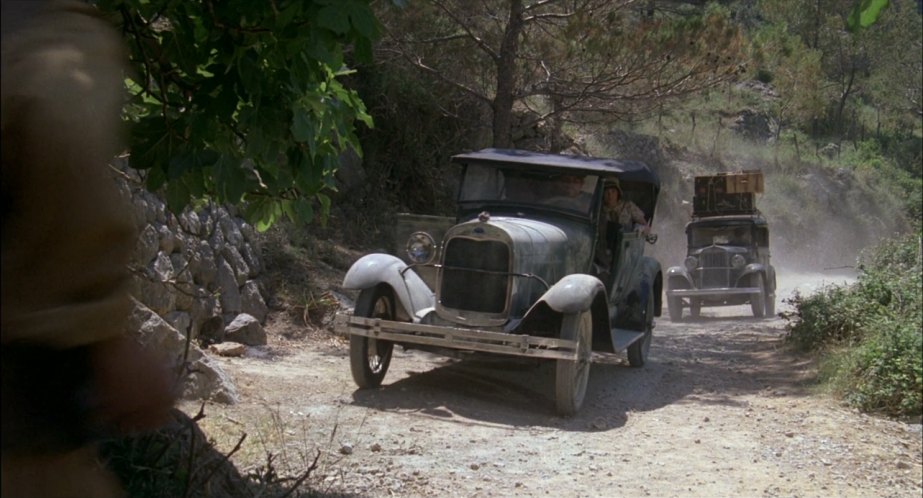 The book was (rather hopefully for a storyline that involved sunbathing) set in Devon, but the film relocated to the fictional Mediterranean country of Tyrania. In reality, the Spanish island of Majorca and its uninhabited satellite Sa Dragonera, were used for the external stuff. The most detailed info is actually on Wikipedia. In case you may want to visit, Daphne's Cove and Hotel, at the time a private estate owned by a German, has since been bought by the Majorca Council and demolished to its foundations.