I finally went to Les Mis over the weekend. I took tissues. I didn't need them.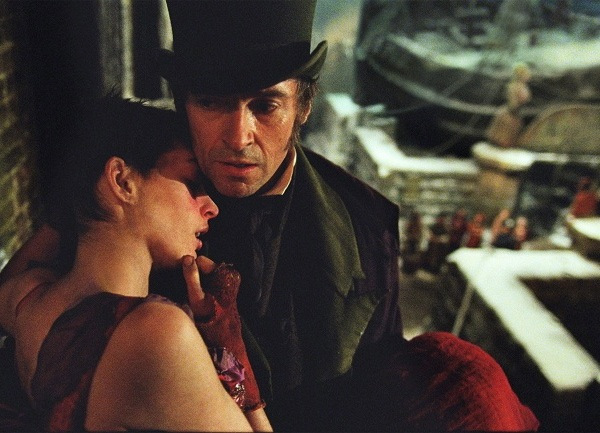 OK; maybe I am just too close to the stage show, and to the cast recordings and anniversary productions of such exquisite vocal perfection – but I thought the live-recorded singing was distractingly dreadful. Hugh Jackman – channeling Billy Crystal at times – just twanged and gasped and ate the furniture like the over-acting hack he's become. Live recording is exactly what you shouldn't have done if you had any hope of containing Jackman's ego and hubris. I thought Russell Crowe's voice was actually nice enough, but he was trying so hard to hit the notes that he tackled the lyrics like he was reading them for the very first time, emotionless. Anne Hathaway? – brilliant, deserving of accolades, but I also thought Eddie Redmayne was a revelation in all respects. He's fantastic in it. Samantha Barks? – star. Amanda Seyfreid? – sweet, totally wasted. And Sasha Baron-Cohen and Helena Bonham Carter as the Thenardiers? terrible, terrible, just terrible.
Les Mis looked sumptuous enough, if you like your scenes shot in perpetual twilight. And the locations all looked stage sets, which I didn't really think was the point. (Turns out some of them weren't; the mountainside village where Valjean steals the priest's silver is actually Gourdon in Provence. The rest of the film shot in England, with Greenwich and Bath doing stand-in for Paris……)
I know I'm being harsh here, and I really didn't dislike it. Nevertheless, I suppose I'd allowed my expectations to run away with themselves, and I was disappointed. Anne and Eddie save the day, all told.