So it's official: Edina and Patsy and Harvey Nicks are just the tip of the iceberg…..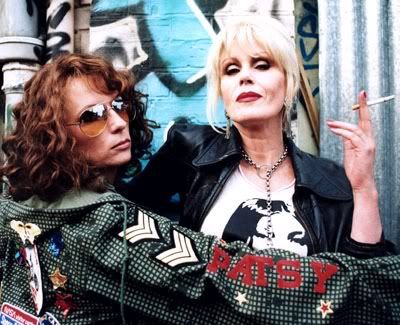 According to Sky News, Comedy Shows in the UK are being harnessed by the ever-inventive Visit Britain crowd to drive tourism across the country. Says Sky;
They have published a comic map which includes Billericay in Essex, where comedy series Gavin and Stacey was filmed, and Torquay – the location of Fawlty Towers. Other spots include Turville in Buckinghamshire, the scene of the Vicar of Dibley, Holmfirth in Yorkshire where Last of the Summer Wine is filmed, and the Laurel and Hardy Museum in Ulverston, Cumbria…
And since these guys are the best at cross-marketing, they're also linking to the birthplaces of some of Britain's top comics AND to the comedy shows that are available across the country during the six month promotion. Hurrah for TV Tourism.
Now, I wonder whether the map includes the real inspiration for Catherine Tate's Russet Lodge….